As a demographer, sociologist, and social epidemiologist, I pursue several research directions.   They center on important issues in population health and health determinants.  Some questions are fascinating because of deep substantive and policy implications — in particular, how is educational attainment related to adult health?  Other questions captivate me because of methodological paradoxes or quandaries — such as, is overweight/obesity really protective for the health of older adults or is it just a data artifact?   
ANOMALIES IN THE RELATIONSHIP BETWEEN EDUCATION AND HEALTH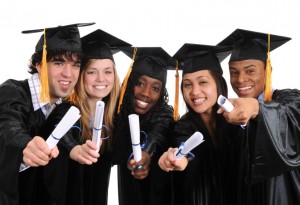 Several years ago, I discovered unexpected anomalies in the education-health gradient for two groups of US adults:  recipients of the GED diploma and subbaccalaureate adults — those with some college but no bachelor's degree.  The first group, GED recipients, are assumed to be equivalent to regular high school graduates and thus to have equivalent health.    Instead, however, GED recipients have substantially worse health than high school graduates!  In fact, their health is more comparable to the health of high school dropouts.
The second group, adults with "some college," is assumed to have better health than HS graduates as a function of their additional education.  However, the data I examined did not offer clear support to this expectations.  Instead, they showed that college dropouts often have no better health compared with high school graduates.  
The first results, which documented the anomalies, were published in 2012 and 2013 in Social Science Quarterly, American Journal of Public Health, and Social Science and Medicine.  I have since focused on understanding the why these anomalies exist.  Read more here
HEALTH ACROSS US STATES
Health and longevity of American adults varies dramatically across US states.  For instance, life expectancy is over 81 years in Minnesota and Hawaii but only 75 years in West Virginia and Mississippi. Working as a part of a research team led by Jennifer Karas Montez and Mark Hayward, we have described large disparities across US states in mortality and disability.
Why the focus on US states and not other geographic level, such as counties?  How do states influence their residents' health and longevity?    Read more here.
HEALTH TRENDS IN US AND CANADA
Health changes over time are an important indicator of whether populations are experiencing improving or worsening conditions that influence their well-being.  I found worrisome steep increases in disability, functional limitations and chronic pain among Americans across the adult life span.  I have recently begun analyzing trends in Canada as well.  The US-Canada comparison has a potential to shed light on how the different political and welfare regimes in these two countries influence the well-being of their populations.  Read more here
BODY WEIGHT AND HEALTH
Another line of research I have been pursuing for nearly a decade pertains to the obesity paradox.  The obesity paradox is a phenomenon wherein high body weight is associated with poor health during the life course but lower 
mortality at older ages. Many researchers, including me, believe that at least a part of this phenomenon is due to our inability to model weight changes adequately.  In particular, we posit that at older ages lower body weight is a marker of high frailty, not healthy low body fat percentage as among younger people.
Read more here.